Winnie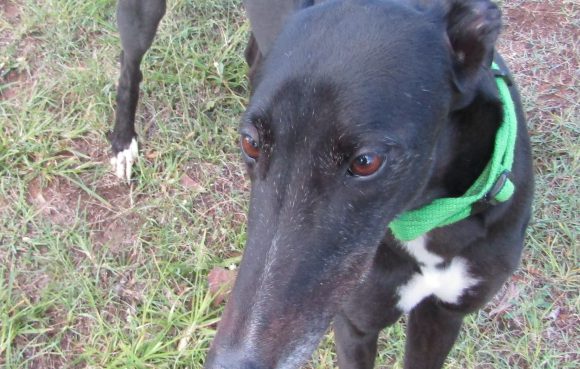 Winnie is full of personality! This delightful greyhound has come a long way since she first arrived at GAP, learning some manners and social skills with other dogs; she would be best suited to a home where she is the only canine, as she still doesn't always remember how big she is, or how long her legs are! Winnie's ideal home would include a backyard she can zoom around in, daily walks, and no small children she might accidentally knock over. She is very playful, and loves to chase after toys. She also enjoys her treats, and learning new things; she would be a great candidate for further training, to help keep her mind occupied and learning new skills.
If you are interested in adopting a GAP greyhound, please complete the adoption application form.
Our dogs are not tested with cats, livestock or poultry. If you have a home with these, please contact us and we will match you with the right greyhound for your circumstances.