2021 DogFest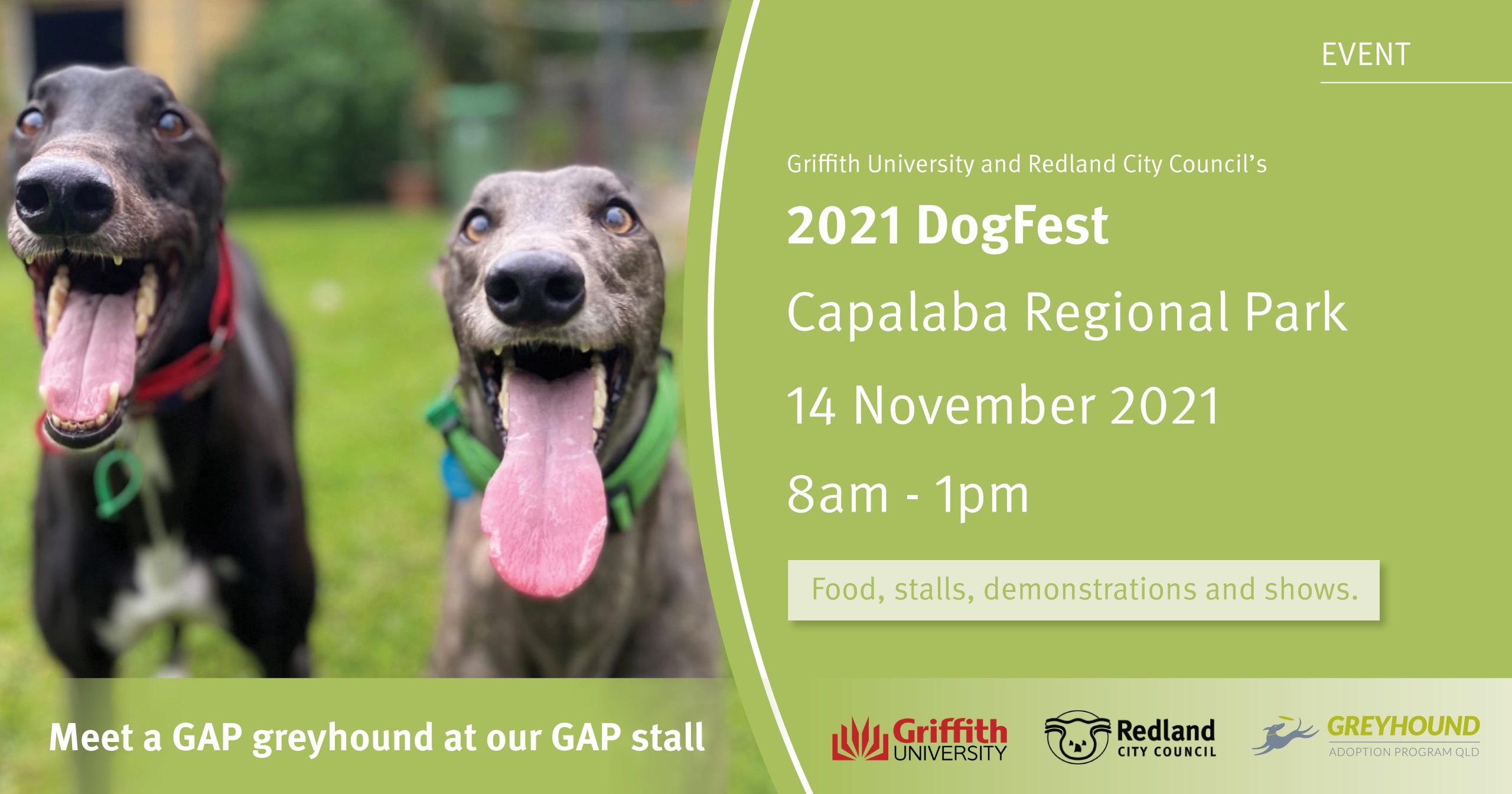 2021 DogFest
The GAP team will be at this year's DogFest.
Hosted by Griffith University and Redland City Council, the annual event will be a great day out enjoying food, stalls, dog shows, demonstrations, and giveaways.
Come by our GAP stall to meet a GAP greyhound and chat with the team about our adoption and foster process.
Bring your friends, family and pets and have an awesome day out with us.
Details:
14 November 2021
8am – 1pm
Capalaba Regional Park, Capalaba
The GAP team is looking forward to meeting you.