2021 Greyhound Adoption Program Great Global Greyhound Walk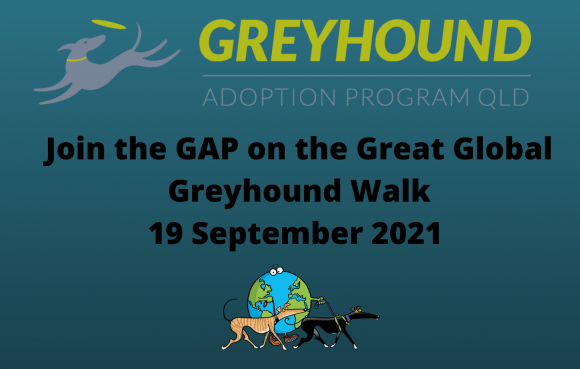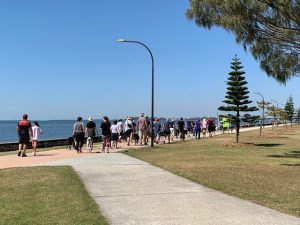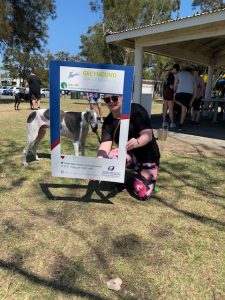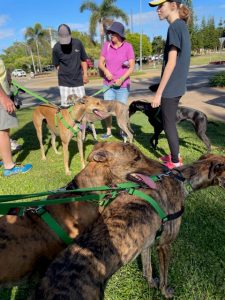 The Great Global Greyhound walks were held in Brighton and The Strand Townsville.
More than 40 walkers took advantage of beautiful spring weather to promote greyhounds as pets.
Event content
GAP is taking part in this year's Great Global Greyhound Walk. The Great Global Greyhound Walk is a free annual sighthound walking event that aims to raise awareness of the sighthound breeds, which includes greyhounds, whippets, Salukis and Irish wolfhounds.
The walk brings together thousands of fans of retired greyhounds across the globe. Originating in the UK, the worldwide event is now in its 11th year.
We invite greyhound owners and those interested in adopting or fostering a greyhound to join us.
You can meet a GAP greyhound and chat with the GAP team about the adoption and foster process.
This is a COVID safe event, we will be complying with the current Queensland Health directives, maintain social distancing and if you are unwell, do not attend.
Please bring your own doggy bags and ensure your dog is registered with your local authority.
For more information on the Great Global Greyhound Walk visit  www.greatglobalgreyhoundwalk.co.uk
The GAP team is looking forward to meeting you.
Event registration
South East Queensland – Decker Park Brighton
Details:
Sunday 19 September 2021
10am – 12pm
North Queensland – The Strand Townsville
Details:
Sunday 19 September 2021
8.30am – 10.30am