Greyhound National Adoption Day – Churchable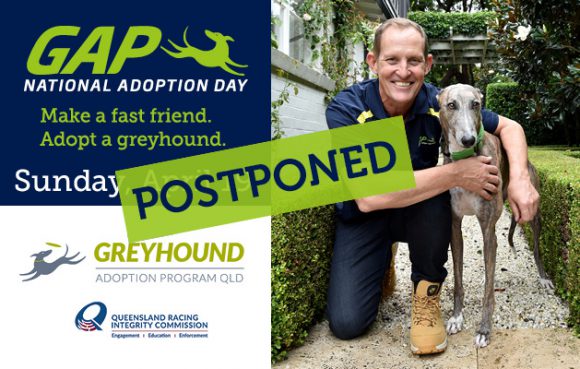 Make a fast friend, adopt a GAP greyhound. GAP Queensland will again host the 2020 Greyhound National Adoption Day along with an Open Day at the GAP South East Queensland facility at 985 Atikinson Dam Rd Churchable.
The GAP team will be available to answer your questions about adopting a GAP greyhound.  Features on the day include vet talks and the opportunity to tour the GAP facility. Adoption applications must be pre-approved, and adoption applications for National Adoption Day close on 10 April, so be quick.
For more information contact the GAP team on 1300 087 021.
Registrations for the National Adoption Day SEQ Open Day are available on GAP facebook.