Charlie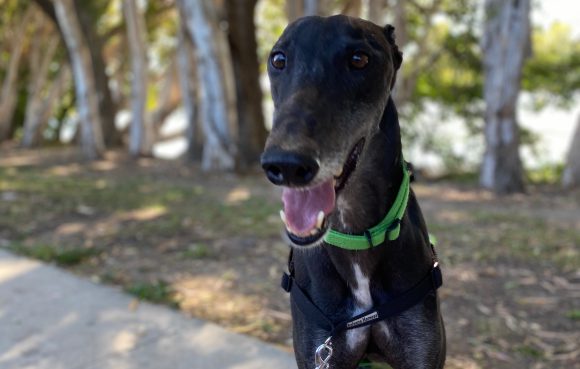 Charlie is a big loveable boy who adores being with his people. Charlie will need the company of another dog preferably medium to large and gentle in nature, but playful. Charlie would suit someone who works form home on a regular basis and enjoys the outdoors. Charlie is very well mannered and is happy to share the couch with anyone! He has a playful personality but also loves to relax in the cool by your feet.
If you are interested in adopting a GAP greyhound, please complete the adoption application form.
Our dogs are not tested with cats, livestock or poultry. If you have a home with these, please contact us and we will match you with the right greyhound for your circumstances.