Frank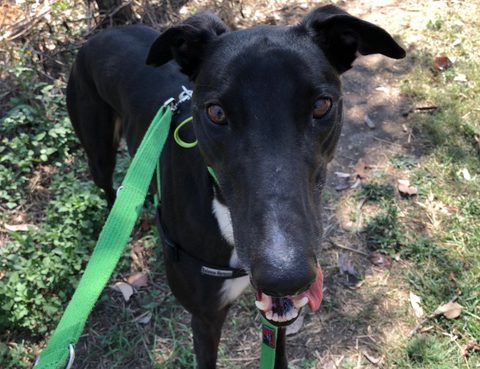 Frank is a big, young dog, with a whole lot of energy. He needs twice daily walks, and would love to live in a super active household where he can get out on lots of energetic adventures. He loves to explore, enjoys the car, and will relish opportunities to get out and stretch his long legs as much as possible. Frank is used to sleeping inside, and will need to be in a home where he is allowed for this to continue. Due to his size and general life enthusiasm, Frank needs a home without children or elderly people, either living there or visiting regularly; he is not always in control of his limbs, and could easily knock someone over. Frank loves his food, and is a clever boy who will require ongoing training and enrichment; he would be a perfect candidate for someone keen to get involved in training, or dog sports. Frank has spent a lot of time working on his dog manners, and he will need to live in a single dog home, where he can continue to develop these skills in a calm and controlled manner. Frank loves people, and while he copes okay when home alone, he would prefer to be in a home where he isn't alone for long days.
If you are interested in adopting a GAP greyhound, please complete the adoption application form.
Our dogs are not tested with cats, livestock or poultry. If you have a home with these, please contact us and we will match you with the right greyhound for your circumstances.