Max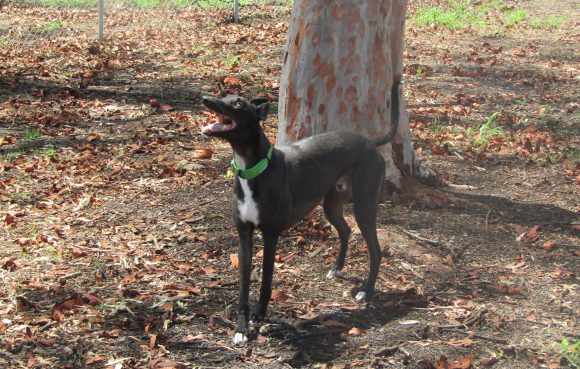 Max is a super confident boy, who is always ready for the next exciting outing. He may be suitable to live with another dog, but as he's still figuring out the whole "dog interaction" deal they would need to be a very calm and patient canine. He likes to chase after toys, and would enjoy having a bit of a yard for his zoomies.
If you are interested in adopting a GAP greyhound, please complete the adoption application form.
Our dogs are not tested with cats, livestock or poultry. If you have a home with these, please contact us and we will match you with the right greyhound for your circumstances.