Polly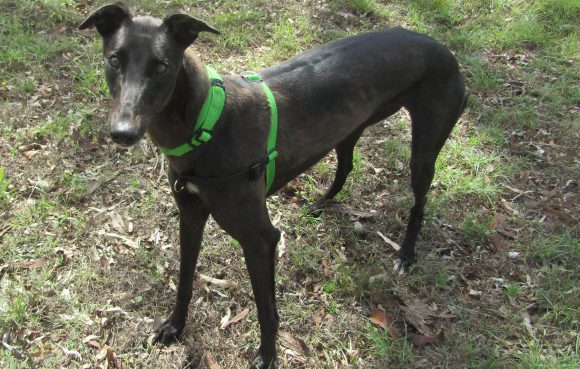 Polly is a typical young greyhound: she has energy to burn, lots of mischief to get up to, and a whole lot more to learn about the big wide world. Polly must have a decent size yard so she can get her daily zoomie quota fulfilled, plus daily walks for her to get out and about and explore. She would be best as the only dog in her new home, and her new owners must be prepared to provide her with the training and enrichment her mind needs to keep occupied. Polly is bouncy and silly, so a home with teenage children, or no kids at all, is required for her as well. 
If you are interested in adopting a GAP greyhound, please complete the adoption application form.
Our dogs are not tested with cats, livestock or poultry.  If you have a home with these, please contact us and we will match you with the right greyhound for your circumstances.